homepage
BUSH'S® Beans & Camping: The Perfect Outdoor Pair
Ontario Parks' Learn to Camp program encourages people to get outside and enjoy time in the open air. We've partnered with them again this year, providing beans, coupons, and tasty campfire recipes to make every outing even better. (And you can see how to make the recipes below.)
WATCH VIDEO
About BUSH'S COCINA LATINA®
BUSH'S COCINA LATINA® beans have a new look (and now include our famous Refried Beans). But rest assured, each variety still brings its legendary flavor to your favorite Latin American and Southwestern dishes. As always, we start with traditional slow-cooked beans, then add just the right ingredients and seasonings to make them an instant hit with your family.
TITLE SAMPLE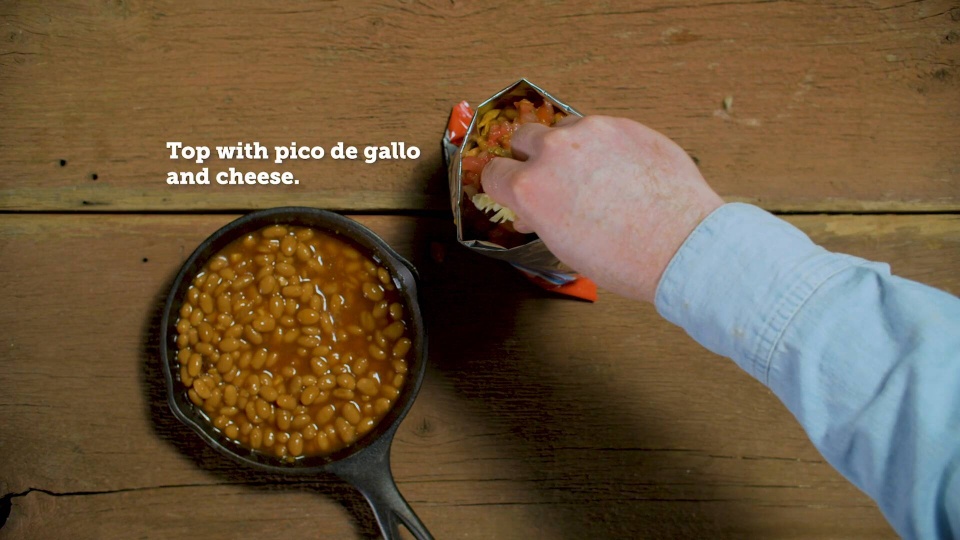 Campfire Recipes
Get simple step-by-step instructions on how to make Campfire Cola Baked Beans, Campfire Walking Tacos, and a Maple Sausage Breakfast Bowl on your next outdoor adventure.
ABOUT US
BUSH'S® is all about family, friends that feel like family, and a certain Secret Family Recipe. When you enjoy our beans, you can trust that they're the very best. Because we wouldn't serve your family anything less. Since we got our start over 100 years ago in Chestnut Hill, Tennessee, BUSH'S has always maintained that quality is the best policy. We pursue excellence and exceptional taste in everything we make. That's why, from mouthwatering Baked Beans to satisfying bean recipes, you're cooking up the best with BUSH'S BEST®.
Family owned since 1908
Bush Brothers & Company began as a family company back in 1908, and remains one to this day. It's an important part of who we are. For generations, our mission has been to provide nothing but the best to homes and tables nationwide.
And it makes our family proud when you choose BUSH'S BEST® for yours.